Travel
ARRIVAL


fly regularly to Pescara Airport, the National airport of Abruzzo, from London Stansted and also from Stansted to Ancona, a 2 hour drive north of Pescara. They also run other scheduled flights to Rome Ciampino, a 3 hour drive through the mountains, from Dublin, Edinburgh, Glasgow Prestwick, East Midlands, London Stansted and Manchester.

fly daily to Rome Fiumicino from Bristol and London Gatwick.

fly to Rome Fiumicino from Dublin, Boston, Chicago and New York.
Other airlines which fly into Fiumicino are British Airways, Alitalia, Delta, United etc.
Obviously, Pescara being in Abruzzo, the National Airport of Abruzzo is the most convenient as there is only a 40min. drive to your accommodation but there are other routes to arrive in Italy as seen above via Rome, Ancona or Naples, and with public transport not being too expensive, offer viable alternatives eg. Di Fonzo and Rosato run direct services from Fiumicino to Pescara, Lanciano and Vasto (see Coach Service below).
GETTING AROUND
Whether arriving in Pescara, Ancona, Rome or elsewhere there will be the need for a further journey to your final destination. It is possible to use the services of trains and buses, but as it will be necessary to hire a car to discover Abruzzo properly it is recommended to budget for one and pick it up at the airport - preferably booking it on-line at the same time as your flights, receiving any discount or benefits on offer. More detailed information can be found by following the links below.
Should you prefer to travel from Rome by coach it would be possible to be taxied to your accomodation and rent a car at a later date.
Coach Service
Unfortunately not all sites have been translated into English so should you need help navigating or making a booking, we are here to help.
Di Fonzo - regular service from Rome to Lanciano and Vasto, with daily service from Fiumicino and Ciampino airports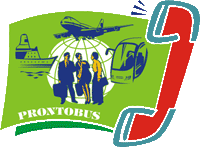 PRONTOBUS - regular service from Rome to Pescara, with daily service from Fiumicino and Ciampino to Lanciano.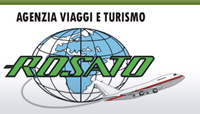 Rosato Viaggi - regular service from Stazione Tiburtina, Rome to Chieti, Pescara and Lanciano with daily service from Fiumicino.
Car Hire
The airports in Rome, Pescara and Ancona are serviced by the usual car-hire companies - Avis, Hertz, AutoEuropa, Budget etc. and some of the local towns have pick-up points.
Cycle Hire
Cycling is a big sport in Italy. Both teams and individuals can be encounterd all year round on the roads of Abruzzo so motorists are aware of those on 2 wheels. Bicycles can be hired from local cycle shops run by ex-professional cyclists.